Aloclick.com takes data privacy seriously. This privacy policy explains who we are, how we collect, share and use Personal Information, and how you can exercise your privacy rights.
We recommend that you read this privacy policy in full to ensure you are fully informed.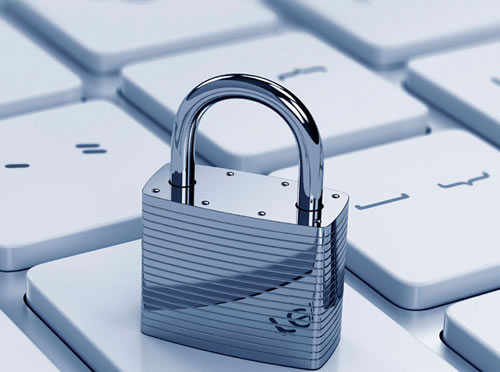 About Us
Aloclick.com is an online platform (the "Services") who provide DESING, MARKETING AND SOFTWARE DEVELOPMENT SERVICES,  also named here as "we," "us," or "our,".
Privacy for Visitors
In this section "you" and "your" refers to Aloclick.com Website Visitors.
A. Information We Collect
(i) Information you provide to us on the Website or otherwise: Certain parts of our Website may ask you to provide Personal Information voluntarily. For example, we may ask you to provide certain Personal Information (such as your name, contact details, company name, profile information) in order to sign up for Newsletter, apply for a role with Aloclick.com, or otherwise submit inquiries to us. We may also collect Personal Information, such as your contact and job details and feedback, when you attend our events, take part in surveys, or through other business or marketing interactions we may have with you. You may choose to provide additional information when you communicate with us or otherwise interact with us, and we will keep copies of any such communications for our records.
The Personal Information that you are asked to provide, and the reasons why you are asked to provide it, will be made clear to you at the point we ask you to provide your Personal Information. We will also let you know prior to collection whether the provision of the Personal Information we are collecting is compulsory or may be provided on a voluntary basis and the consequences, if any, of not providing the information.
(ii) Information we collect automatically through the Website: When you visit our Website, we may also collect certain information automatically from your device. In some countries, including countries in the European Economic Area, this information may be considered Personal Information under applicable data protection laws.
B. Use of Personal Information
We may use the information we collect through our Website for a range of reasons, including:
To provide, operate, optimize, and maintain our Website.
To send you information for marketing purposes, in accordance with your marketing preferences.
For recruitment purposes if you have applied for a role with Aloclick.com.
To respond to your online inquiries and requests, and to provide you with information and access to resources or services that you have requested from us.
To manage our Website and system administration and security.
To improve the navigation and content of our Website.
To identify any server problems or other IT or network issues.
To process transactions and to set up online accounts.
To compile aggregated statistics about site usage and to better understand the preferences of our Visitors.
To carry out research and development to improve our products and services.
To customize content and layout of the Website.
To carry out other legitimate business purposes, as well as other lawful purposes.
In addition, we may combine Personal Information with other information we collect or obtain about you (such as information we source from our third-party partners) to serve you specifically, such as to deliver a product or service according to your preferences or restrictions, or for advertising or targeting purposes in accordance with this privacy policy. When we combine Personal Information with other information in this way, we treat it as, and apply all of the safeguards in this privacy policy applicable to, Personal Information.
C. Public Information and Third-Party Website
Blog. We have public blogs on our Website. Any information you include in a comment on our blog may be read, collected, and used by anyone. If your Personal Information appears on our blogs and you want it removed, contact us here. If we are unable to remove your information, we will tell you why.
Social media platforms and widgets. Our Website include social media features, such as the Facebook Like button. These features may collect information about your IP address and which page you are visiting on our Website, and they may set a cookie to make sure the feature functions properly.
Links to third-party website. Our Website include links to other website, whose privacy practices may be different from ours. If you submit Personal Information to any of those sites, your information is governed by their privacy policies. We encourage you to carefully read the privacy policy of any website you visit.
Contests and sweepstakes. We may, from time to time, offer surveys, contests, sweepstakes, or other promotions on our Website or through social media (collectively, "Promotions").
D. Cookies and Tracking Technologies
We use cookies and similar tracking technologies to collect and use Personal Information about you, including to serve interest-based advertising. For further information about the types of cookies and tracking technologies we use, why, and how you can control them, please see our Cookie Statement here.
E. Other Data Protection Rights
You have the following data protection rights:
To access, correct, update, or request deletion of your Personal Information. Aloclick.com takes reasonable steps to ensure that the data we collect is reliable for its intended use, accurate, complete, and up to date. You may contact us directly at any time about accessing, correcting, updating, or deleting your Personal Information, or altering your data or marketing preferences by emailing us at privacy@Aloclick.com. We will consider your request in accordance with applicable laws.
In addition, if you are a resident of the EEA, you can object to processing of your Personal Information, ask us to restrict processing of your Personal Information or request portability of your Personal Information. Again, you can exercise these rights by emailing us at privacy@aloclick.com.
Similarly, if we have collected and processed your Personal Information with your consent, then you can withdraw your consent at any time. Withdrawing your consent will not affect the lawfulness of any processing we conducted prior to your withdrawal, nor will it affect processing of your Personal Information conducted in reliance on lawful processing grounds other than consent.
You have the right to complain to a data protection authority about our collection and use of your Personal Information. For more information, please contact your local data protection authority. Contact details for data protection authorities in the EEA are available here.
We respond to all requests we receive from individuals wishing to exercise their data protection rights in accordance with applicable data protection laws. We may ask you to verify your identity in order to help us respond efficiently to your request.
GENERAL INFORMATION
A. How We Share Information
We may share and disclose your Personal Information to the following types of third parties for the purposes described in this privacy policy (for purposes of this section, "you" and "your" refer to Members, Contacts, and Visitors unless otherwise indicated):
(i) Our service providers: Sometimes, we share your information with our third-party service providers, who help us provide and support our Services and other business-related functions.
(ii) Advertising partners: We may partner with third-party advertising networks and exchanges to display advertising on our Website or to manage and serve our advertising on other sites and may share Personal Information with them for this purpose.
(iii) Any competent law enforcement body, regulatory body, government agency, court or other third party where we believe disclosure is necessary (a) as a matter of applicable law or regulation, (b) to exercise, establish, or defend our legal rights, or (c) to protect your vital interests or those of any other person.
(iv) A potential buyer (and its agents and advisors) in the case of a sale, merger, consolidation, liquidation, reorganization, or acquisition.
(v) Any other person with your consent.
B. Legal Basis for Processing Personal Information (EEA Persons Only)
If you are from the European Economic Area, our legal basis for collecting and using the Personal Information described above will depend on the Personal Information concerned and the specific context in which we collect it.
However, we will normally collect and use Personal Information from you where the processing is in our legitimate interests and not overridden by your data-protection interests or fundamental rights and freedoms. Typically, our legitimate interests include improving, maintaining, providing, and enhancing our technology, products, and services; ensuring the security of the Services and our Website; and for our marketing activities.
If you are a Member, we may need the Personal Information to perform a contract with you. In some limited cases, we may also have a legal obligation to collect Personal Information from you.
If we ask you to provide Personal Information to comply with a legal requirement or to perform a contact with you, we will make this clear at the relevant time and advise you whether the provision of your Personal Information is mandatory or not, as well as of the possible consequences if you do not provide your Personal Information.
Where required by law, we will collect Personal Information only where we have your consent to do so.
C. Your Choices and Opt-Outs
Members and Visitors who have opted in to our marketing emails can opt out of receiving marketing emails from us at any time by clicking the "unsubscribe" link at the bottom of our marketing messages.
Also, all opt-out requests can be made by emailing us using the contact details provided in the "Questions and Concerns" section below. Please note that some communications (such as service messages, account notifications, billing information) are considered transactional and necessary for account management, and Members cannot opt out of these messages unless you cancel your Aloclick.com account.
D. Our Security
We take appropriate and reasonable technical and organizational measures to protect Personal Information from loss, misuse, unauthorized access, disclosure, alteration, and destruction, taking into account the risks involved in the processing and the nature of the Personal Information. For further information about our security practices, please see our Security page here. If you have any questions about the security of your Personal Information, you may contact us at privacy@Aloclick.com .
Aloclick.com accounts require a username and password to log in. Members must keep their username and password secure, and never disclose it to a third party. Because the information in a Member's Aloclick.com account is so sensitive, account passwords are hashed, which means we cannot see a Member's password. We cannot resend forgotten passwords either. We will only provide Members with instructions on how to reset them.
E. Retention of Data
We retain Personal Information where we have an ongoing legitimate business or legal need to do so. Our retention periods will vary depending on the type of data involved, but, generally, we'll refer to these criteria in order to determine retention period:
Whether we have a legal or contractual need to retain the data.
Whether the data is necessary to provide our Services.
Whether our Members have the ability to access and delete the data within their Aloclick.com accounts.
Whether our Members would reasonably expect that we would retain the data until they remove it or until their Aloclick.com accounts are closed or terminated.
When we have no ongoing legitimate business need to process your Personal Information, we will either delete or anonymize it or, if this is not possible (for example, because your Personal Information has been stored in backup archives), then we will securely store your Personal Information and isolate it from any further processing until deletion is possible.
F. California Privacy
Under California Law, California residents have the right to request in writing from businesses with whom they have an established business relationship, (a) a list of the categories of Personal Information, such as name, email, and mailing address, and the type of services provided to the customer that a business has disclosed to third parties (including affiliates that are separate legal entities) during the immediately preceding calendar year for the third-parties' direct marketing purposes, and (b) the names and addresses of all such third parties. To request the above information, please contact us through our contact form or email us at privacy@Aloclick.com .
G. Changes to this Policy
We may change this privacy policy at any time and from time to time. The most recent version of the privacy policy is reflected by the version date located at the top of this privacy policy. All updates and amendments are effective immediately upon notice, which we may give by any means, including, but not limited to, by posting a revised version of this privacy policy or other notice on the Website. We encourage you to review this privacy policy often to stay informed of changes that may affect you. Our electronically or otherwise properly stored copies of this privacy policy are each deemed to be the true, complete, valid, authentic, and enforceable copy of the version of this privacy policy that was in effect on each respective date you visited the Website.
H. Questions & Concerns
If you have any questions or comments, or if you have a concern about the way in which we have handled any privacy matter, please use our contact form to send us a message.
For EEA Residents:
For the purposes of EU data protection legislation, ALOCLICK.COM is the controller of your Personal Information. Our Data Protection Officer can be contacted at dpo@aloclick.com .
ALOCLICK.COM
Attn. Privacy Officer
privacy@aloclick.com
Headquarters: Av. España 948 – 2nd floor – of A – Mendoza, Argentina
our main skills
■ Design ■ Application Development,
■ Marketing ■ Maintenance & Support Services.